Joel Greenwald, M.D., CFP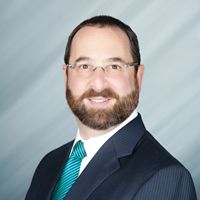 After a decade practicing Internal Medicine in the Twin Cities , Joel found a new calling, solving the financial issues of physicians and dentists. Joel is the founder of Greenwald Wealth Managment.
With his background as a physician, and his wife's experiences practicing both Radiation Oncology and Hospice/Palliative Care medicine, Joel is well aware of the challenges facing cancer patients and their families. Cancer Legal Care is able to leverage resources to provide vital legal services to cancer patients and their families in their time of need and Joel is privileged to help in this cause.