Legal Care is Vital, and It is Impactful
Since 2007, our staff and volunteer attorneys have provided free direct legal care services and educational outreach valued at over $18,800,000. We have helped over 13,000 Minnesotans with legal issues stemming from their cancer diagnosis and treatment—the disability, employment, estate planning, financial, and insurance issues that weigh so heavily on their hearts and minds. 
We are excited to be contributing to the body of work that is demonstrating legal service's impact on health outcomes through addressing the many social determinants of health.
In addition to translating legal care into health outcomes as shown in the graphic below, in 2018 and 2019, Cancer Legal Care was very fortunate to work with Michael Quinn Patton and his team at Utilization-Focused Evaluation. This resulted in evaluating legal care's impact as part of the wider legal services effort as discussed in the report Community Development and Legal Assistance: Building Partnerships, as well as in the specific experience of two of our clients, Tim and Hans.
Further evaluation of our work is ongoing.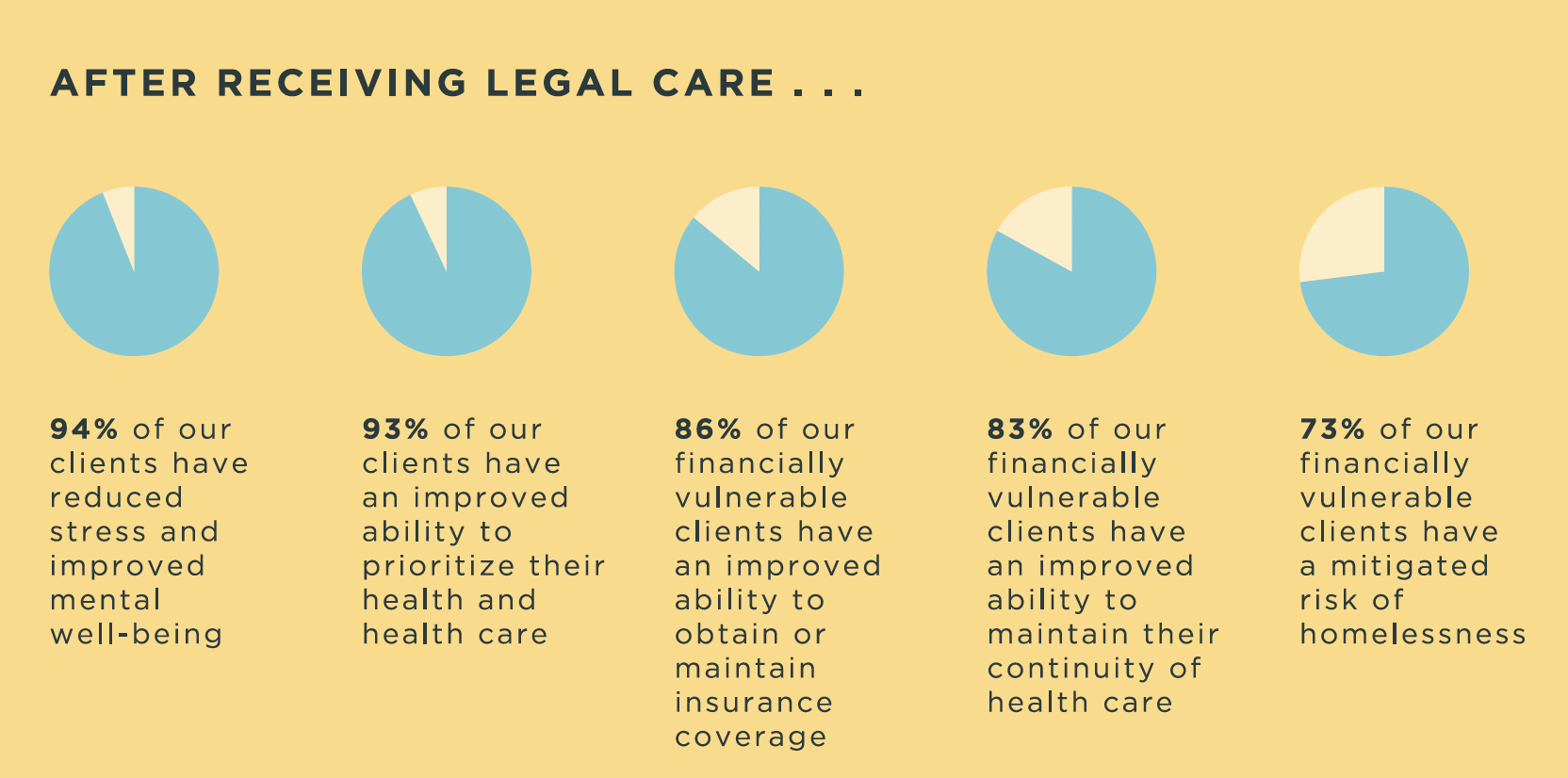 ---
Foreclosure Prevention Program: Helping Cancer Patients Keep Their Housing Stable (Ended 2021)
From 2017-2021, with funding from the Legal Services Advisory Committee, Cancer Legal Care's work on behalf of our low-income homeowners facing cancer resulted in 96% of these clients avoiding foreclosure. We viewed our assistance as contributive, meaning that legal care was likely one of several avenues of assistance that brought about these results. We did this by helping our clients maintain their employment, understand their rights, make timely and thorough applications for disability, and make sure they were receiving all of the benefits to which they were entitled—thus, their income was stabilized and they were in a better position to maintain their housing.