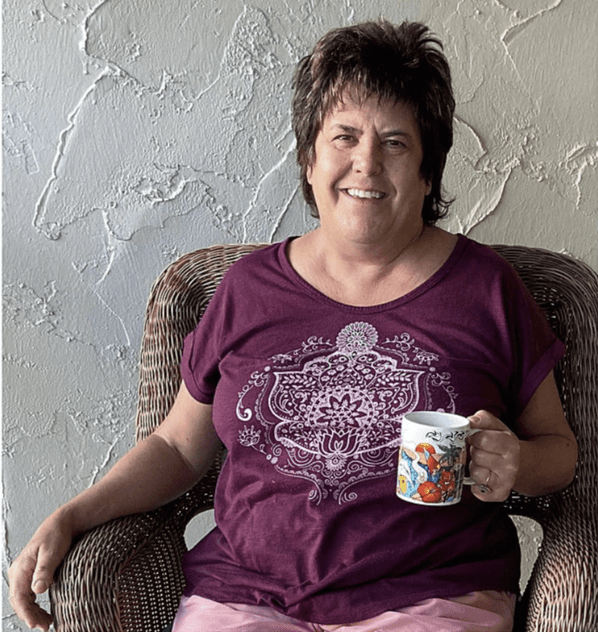 Leslie agreed to share her story as part of our Give to the Max Day campaign to raise funds for Cancer Legal Care's critical work. As you read, consider making a donation to make care like this available to cancer patients across Minnesota.

Here's Leslie:
"I retired in April of 2021 after working at my company for 40-some years. They gave me the choice to stay on my health insurance with COBRA, but it was expensive. I thought I could do better on my own. I went online and found an insurer based in Utah that had an office in Minnesota. I called them and the woman on the phone told me, 'Oh, this is going to be great for you because our plan is just as good as the one you have right now.' I just accepted what she said and signed off on everything. But I didn't read the fine print.
Six months later, I was diagnosed with breast cancer. When I went to the clinic to begin treatments, the coordinator nurse told me my new insurer was refusing to pay for anything.
I panicked. That first chemotherapy treatment alone was $43,000. I tried to get in touch with my new insurer to figure out what was wrong, but every time I called, they hung up on me. I couldn't stop getting treatment during that time, so the amount I owed kept growing. A friend from work set up a GoFundMe, which was so kind, but it didn't even come close to covering the cost of one chemo treatment.
That's when a social worker recommended reaching out to Cancer Legal Care. I was connected with the ICARE team at Cancer Legal Care, and they quickly figured out that my new insurer was potentially fraudulent. Within a few months, they not only persuaded my old company to reinstate me on COBRA, but convinced them to pay the $360,000 of treatment charges I had accumulated during this ordeal.
On top of that, the ICARE team reported the potentially fraudulent insurance company to the Attorney General's Office and connected me with a volunteer attorney who even helped me get some of the payments I made back!
It was a miracle, really. It couldn't have turned out any better, and that's thanks to the ICARE team's work. I would absolutely recommend Cancer Legal Care."